Tax
Unclaimed Property: Audits, Policies and Procedures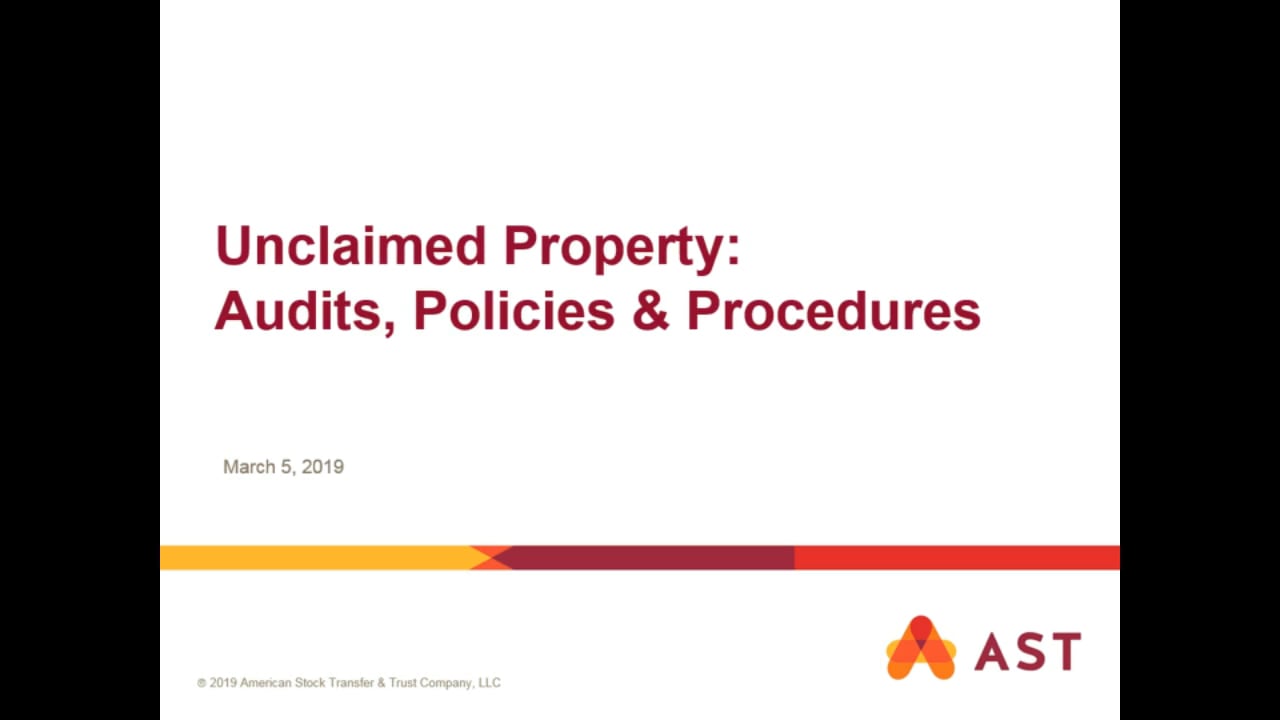 Watch the video
By agreeing to watch the video you are opting into emails from CCBJournal.com.
Many companies struggle with policies and procedures related to unclaimed property. John Buonomo, Senior Vice President, Issuer and Investor Services of AST, discusses issues impacting audit outcomes, what is covered in the audit and share insights around best practices.
Specifically, the following are addressed:
Unclaimed Property Roles & Responsibilities
Background of State Audits
Current Audit Environment
Possible Triggers
What Are the Risks?
Issues Impacting Audit Outcomes
Best Practices
Penalties & Assessment
Speakers:
John Buonomo
Senior Vice President, Issuer and Investor Services, AST

John is currently the Senior Vice President of Issuer and Investor Services for AST. He oversees AST's Unclaimed Property and Tax Reporting departments, as well as its Dividend Paying Unit, Plan Administration, Corporate Actions, Transfers and Data Entry/Integrity Departments.
With over 22 years of experience in the financial industry, John has served in a variety of roles, including President of Equisearch, Inc., and Director of Product Management for the Bank of New York Mellon's shareholder services division.
John is a member of the Shareholder Services Association and The Securities Transfer Association, where he previously served as chairman of the Unclaimed Property Committee. He is also a member of the Society for Corporate Governance, Inc., the National Investor Relations Institute and the Unclaimed Property Professionals Association.