Discovery
The Enterprise Data Mapping Endeavor - How to Overcome Data Discovery Paralysis and Maintain Ongoing Compliance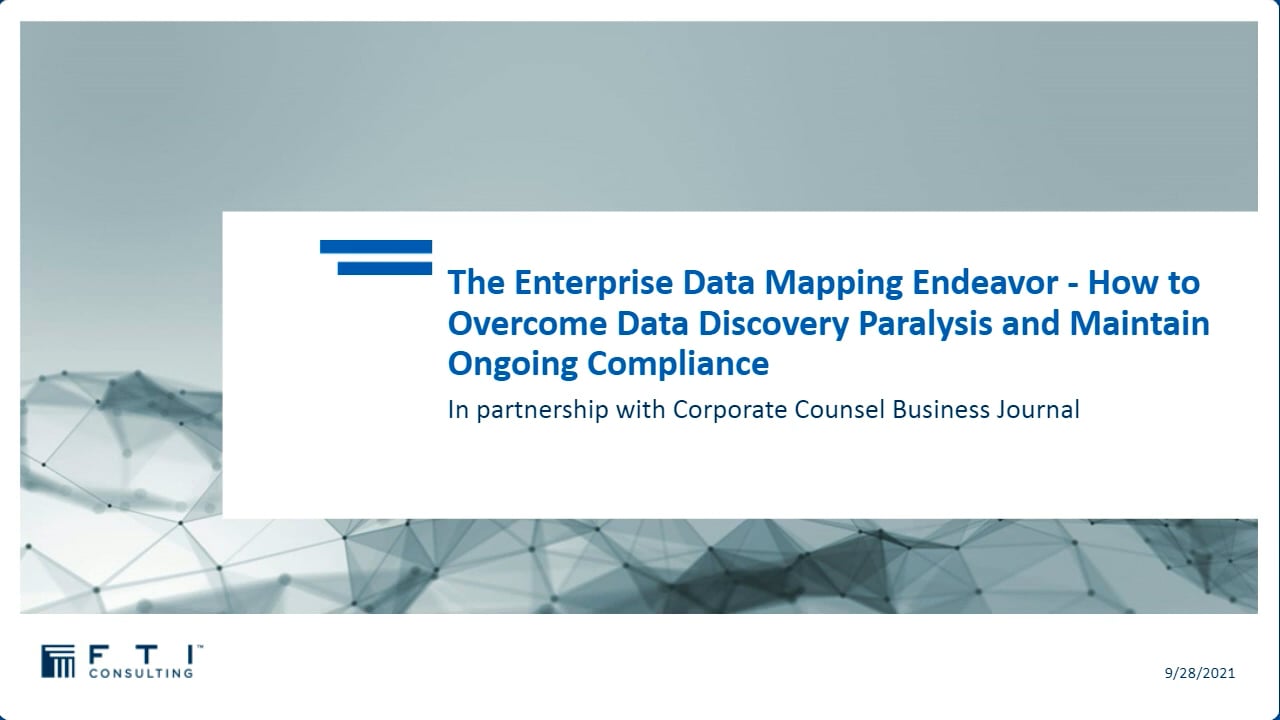 Watch the video
By agreeing to watch the video you are opting into emails from CCBJournal.com.
Data Mapping is crucial to identify information risk. It provides insight into how data moves throughout the organization. Regulations such as GDPR and Virginia's CDPA give consumers the right to access, correct, delete and/or obtain a copy of their personal data. Without an organizational data map, companies will struggle to provide a secure and reliable method by which consumers can access these rights. It is the foundation to understanding where all the data resides, how it is being used and its contractual, legal and regulatory obligations. Additionally, it can identify opportunities to improve operational efficiencies and reduce spending.
While data mapping is a critical first step in identifying key areas of risk, the process can be daunting to large organizations. In this webcast, learn ways to overcome data discovery paralysis and maintain ongoing compliance.