Investigations
Preservation and Collection Best Practices for a Global Workforce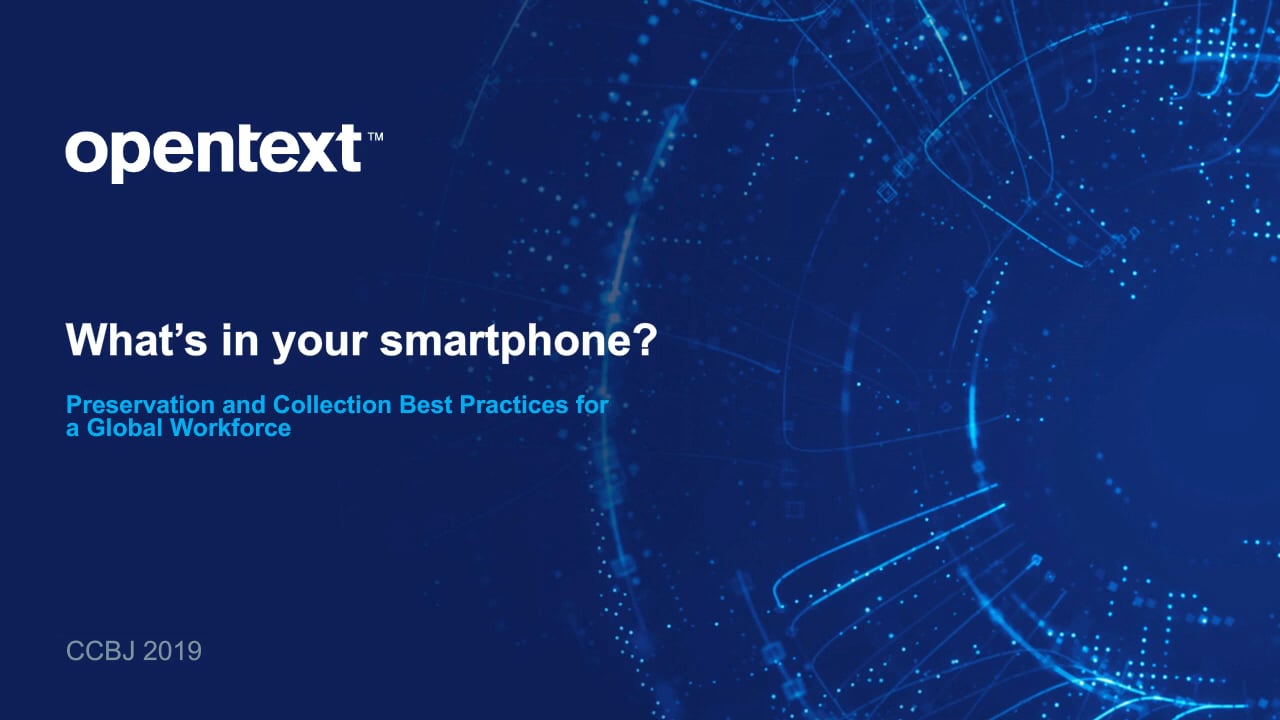 Watch the video
By agreeing to watch the video you are opting into emails from CCBJournal.com.
A mobile device's web browser history, in the event of a legal investigation, may be used against an individual employee—and your company—in a court of law. If that happens then data must be forensically collected and preserved. All potential sources of data, including smartphones, laptops, smartwatches, Alexa devices and more, may be considered relevant and admissible in a lawsuit or investigation. Data stored on these devices—from emails and text messages to settings and EXIF data—not only tell the story of our lives, but may also contain facts that may be  relevant to a legal matter.
In this webinar, learn how much information can be pulled from corporate devices and better understand the tools, techniques and strategies available to legal investigators. Speakers include experienced industry veterans discussing the litigation and investigation challenges arising from increasingly mobile workforces. They will share:
Guidance from courts and the Sedona Conference on the duty to preserve and collect data.
Exactly how much information can be retrieved from employee devices.
Strategies and technical considerations to conduct rapid fact investigation.
The use of advanced analytics and machine learning to expedite smartphone data review.
BYOD (bring your own device) and data privacy considerations.
Speakers:
Adam Kuhn, CIPP, J.D.
Director of Product Marketing
OpenText
Adam is responsible for legal technology marketing and content programs at OpenText™. He focuses on innovative applications of AI for legal services, and works with some of the world's largest enterprises, law firms and regulators on legal technology programs and practices.
Brian Morrison
Principal eDiscovery Analyst
Liberty Mutual
Brian is responsible for developing, testing, implementing and maintaining systems used by attorneys, paralegals and eDiscovery examiners. Brian is also responsible for researching trends, tools and competitors to make tactical and strategic recommendations to legal management, including the General Counsel.
James Kritselis, CFSR
Senior Solutions Consultant
OpenText
James specializes in cyber forensic investigation consulting, requirements analysis and solution engineering for global corporations. He partners with clients to define data collection requirements and configure and manage remote and onsite proof of concepts.