Discovery
Cut Outside E-discovery Spend in Half in 2021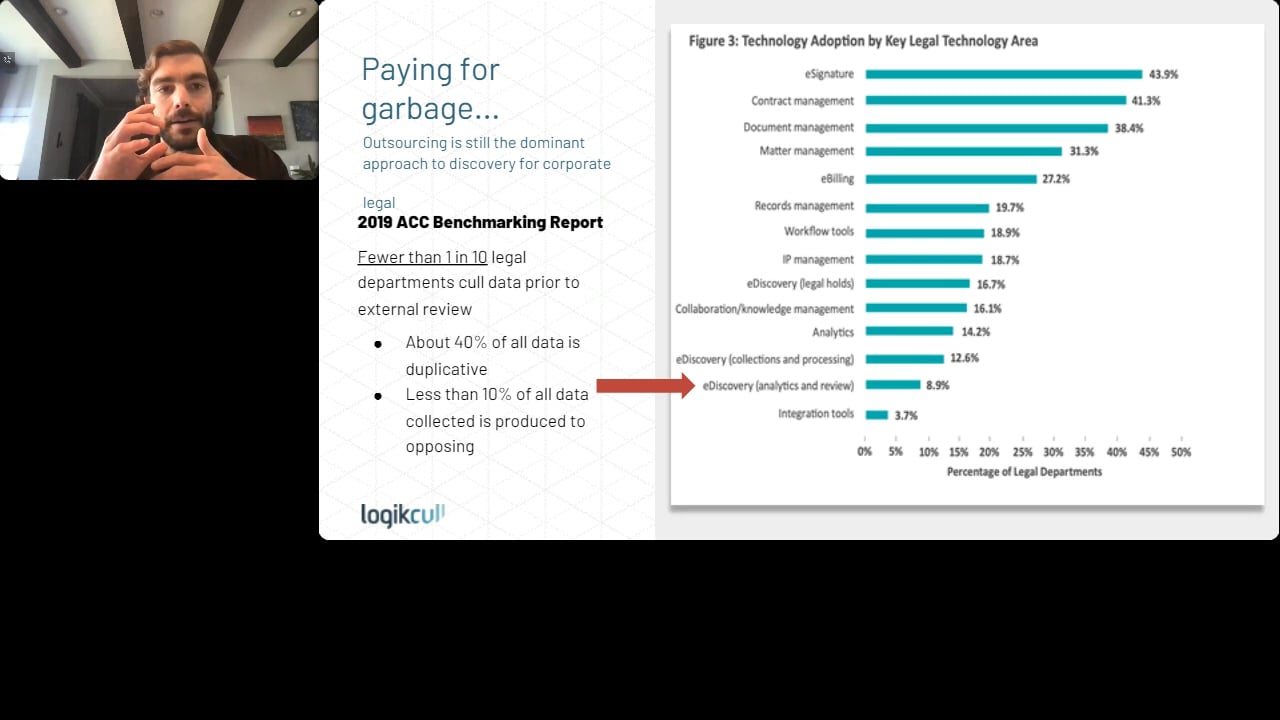 Watch the video
By agreeing to watch the video you are opting into emails from CCBJournal.com.
Here's one New Year's resolution you can keep: cut your outside e-discovery spend in half--or more. Really.
Faced with the risk, costs, and uncertainty of traditional e-discovery, and always under the gun to reduce spend, more and more corporate legal teams are bringing their discovery process in-house and under their control. The key to their success: powerfully simple technology that cuts out the complexity, empowers teams, and shows immediate ROI.
Join us for this upcoming webcast as we look at how in-house legal teams are using Logikcull to reduce outside counsel spend, do more with less, protect their most sensitive data, and improve overall outcomes. Attend to learn:
How corporate legal teams are cutting discovery costs by 50% or more with a simple drag and drop
How powerfully simple tools, used well, can dramatically reduce the data requiring outside counsel review
Strategies for automating tasks, improving workflows, and reducing outside spend
Speaker: Robert Hilson, Vice President, Logikcull