Corporate Counsel
Crisis Communication & Reputation Management in the COVID-19 Landscape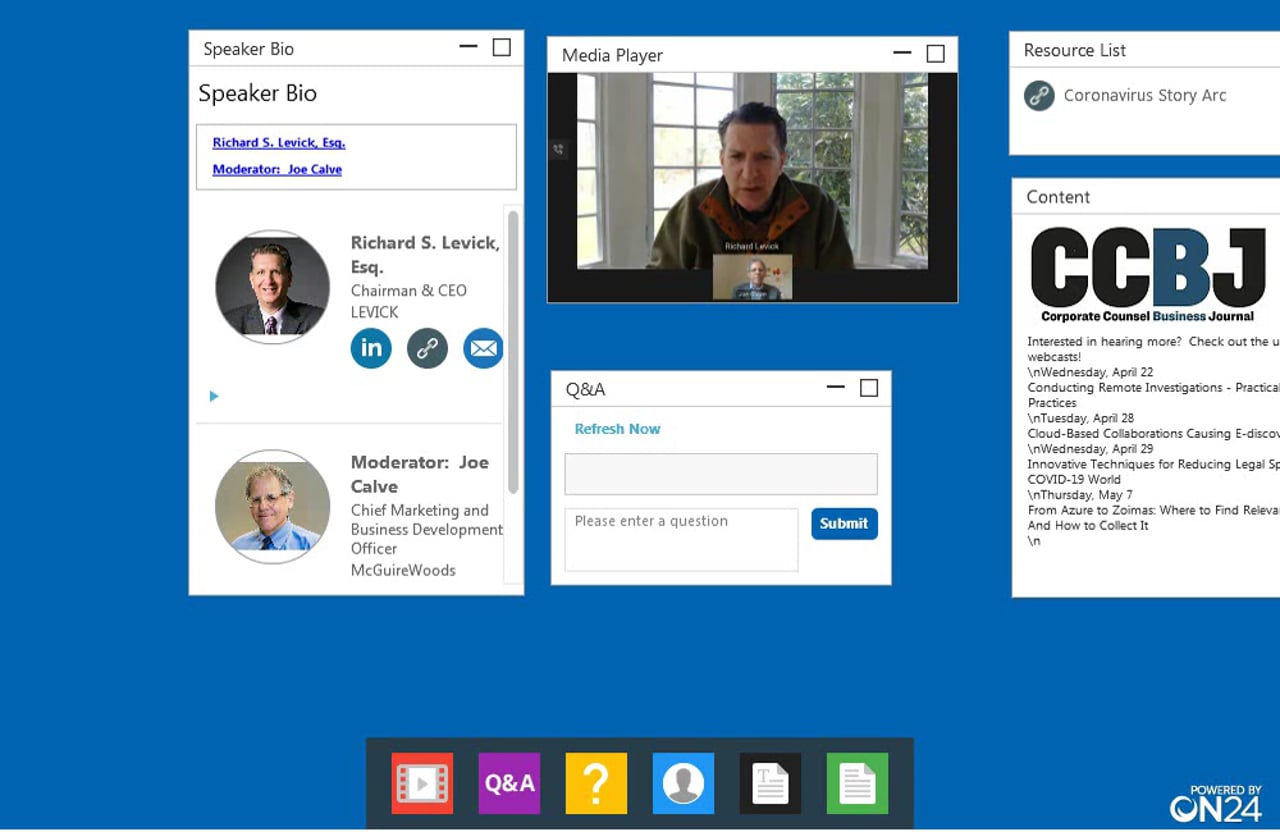 Watch the video
By agreeing to watch the video you are opting into emails from CCBJournal.com.
It takes more than a nifty set of message points to work through a crisis. You have to anticipate and plan for what's next. Otherwise, it's guesswork -- and you don't want to leave the fate of your brand to guesswork.
Join us for a fireside chat with Richard Levick, a globally recognized crisis communications speaker, practitioner, lecturer, and professor at Fordham University. Our focus will be on how to balance transparency and ethics as the world works to flatten the curve. The discussion will be facilitated by Joe Calve, Chief Marketing & Business Development Officer with McGuireWoods.
Speakers:
Richard Levick, Chairman & CEO, LEVICK
Moderator: Joe Calve, Chief Marketing & Business Development Officer, McGuireWoods